Hello!
Kaleva Bible Church is a community of believers who love God, love others, and are passionate about the Word of God. We desire to introduce families and individuals to Christ in a loving way, providing them with meaningful relationships, opportunities to worship and serve while being encouraged in a Christ-centered lifestyle. We worship God in a blended style including traditional and contemporary music. We welcome people from all walks of life to worship with us and experience God's love. No matter where you are in your faith journey YOU are welcome here.
What's
happening
When you think of the small community of Kaleva you may think nothing is going on. Actually, we've always got a lot of events happening here at Kaleva Bible Church.
From young to young at heart we've got something to meet the needs of everyone
​
Here are our upcoming events.
Sunday June 26th, 2022
A look at how Israel's rebellion caused them to be overtaken by Babylon, and how God used what seemed like a bad situation for good.
Daniel 1:1-7, 17-21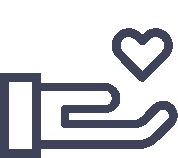 "We all should have eyes to see, ears to hear, and a heart to understand"
you are always welcome at Kaleva
Bible
Church